—

Pittsburgh May Day Brass BBQ 
PITTON
KA
TONK
SATURDAY MAY 16, 2020
VIETNAM VETERANS PAVILION
PITTSBURGH, PA
Pittonkatonk is music without boundaries. Since 2014, Pittonkatonk is music in public spaces that belong to everyone, with no stage, no doors, and no right way to express yourself.
Balkan Brass, Cumbia,
Hip-Hop, Big Bands &
Social Justice.
A one of a kind musical festival, free and open to all, connecting the dots between community, organizers, and euphoric musical experiences.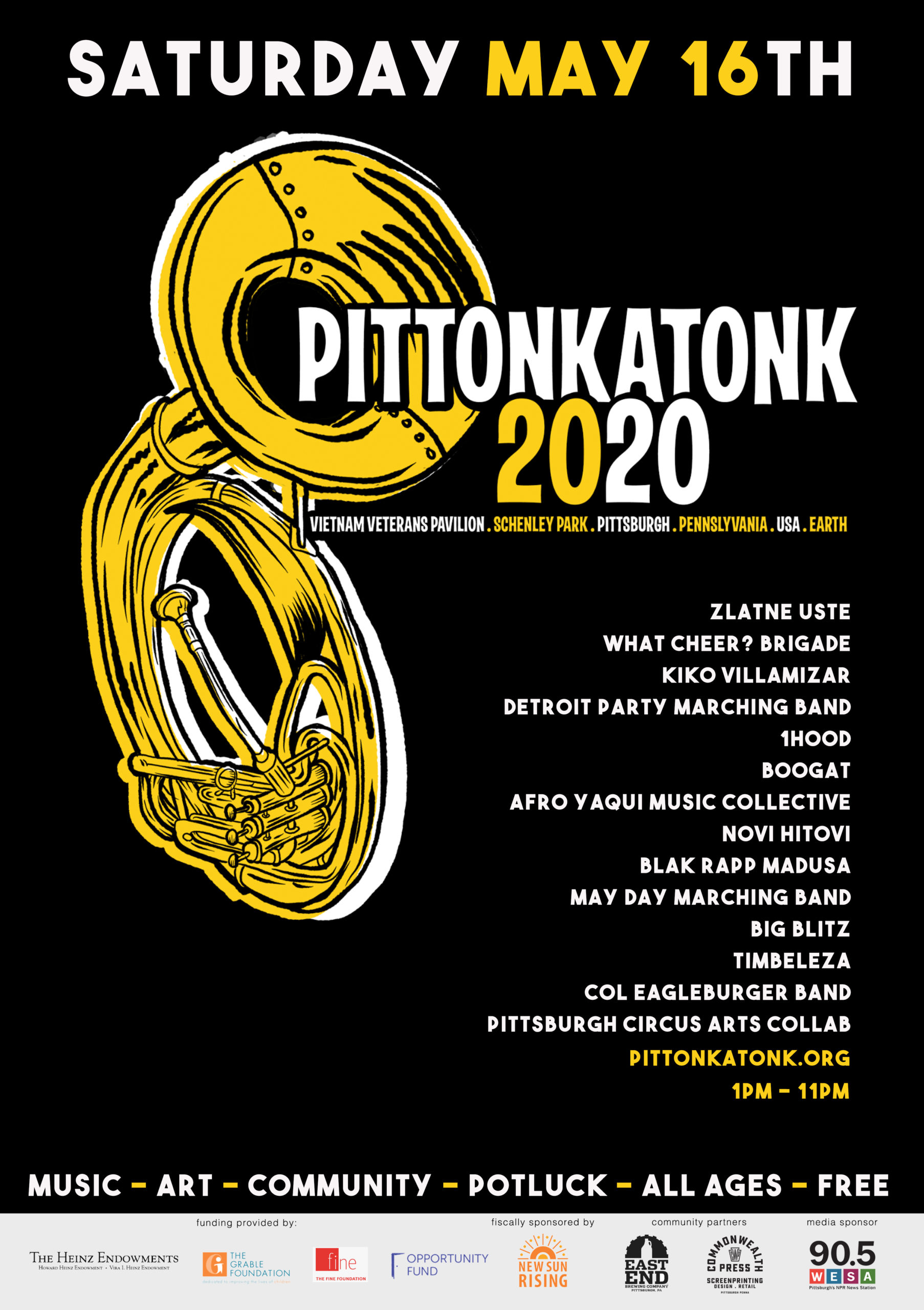 PITTONKATONK 2020 is coming!
TIME: PITTONKATONK KICKS OFF AT 1pm
DATE : SATURDAY MAY 16, 2020
WHERE:  VIETNAM VETERANS PAVILION (Schenley Park)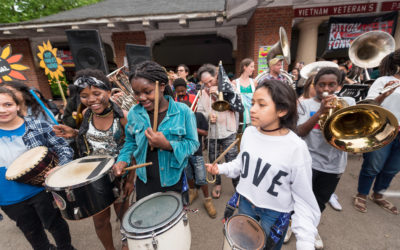 — About UsMAY DAY  MARCHING BAND  The May Day Marching Band, an inclusive community-based band from Pittsburgh, Pennsylvania. The band formed in 2009 as part of the first annual May Day Parade in Pittsburgh's Polish Hill neighborhood. Since then, their presence in the...
read more
come visit & participate in the activist greenhouse.
A community resource tent of Social and Environmental Justice Organizations. Presented in collaboration with New Sun Rising
Pittonkatonk is commissioning new music about justice to world premiere on May 11, 2019, featuring collaborations with: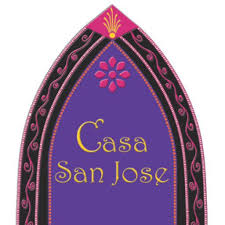 May Day Marching Band & Casa San Jose SOY
Focusing on
Immigration & Equality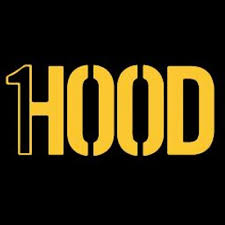 Afro Yaqui Music Collective & 1Hood & Sio-Rox Marching Band
Focusing on
Water Quality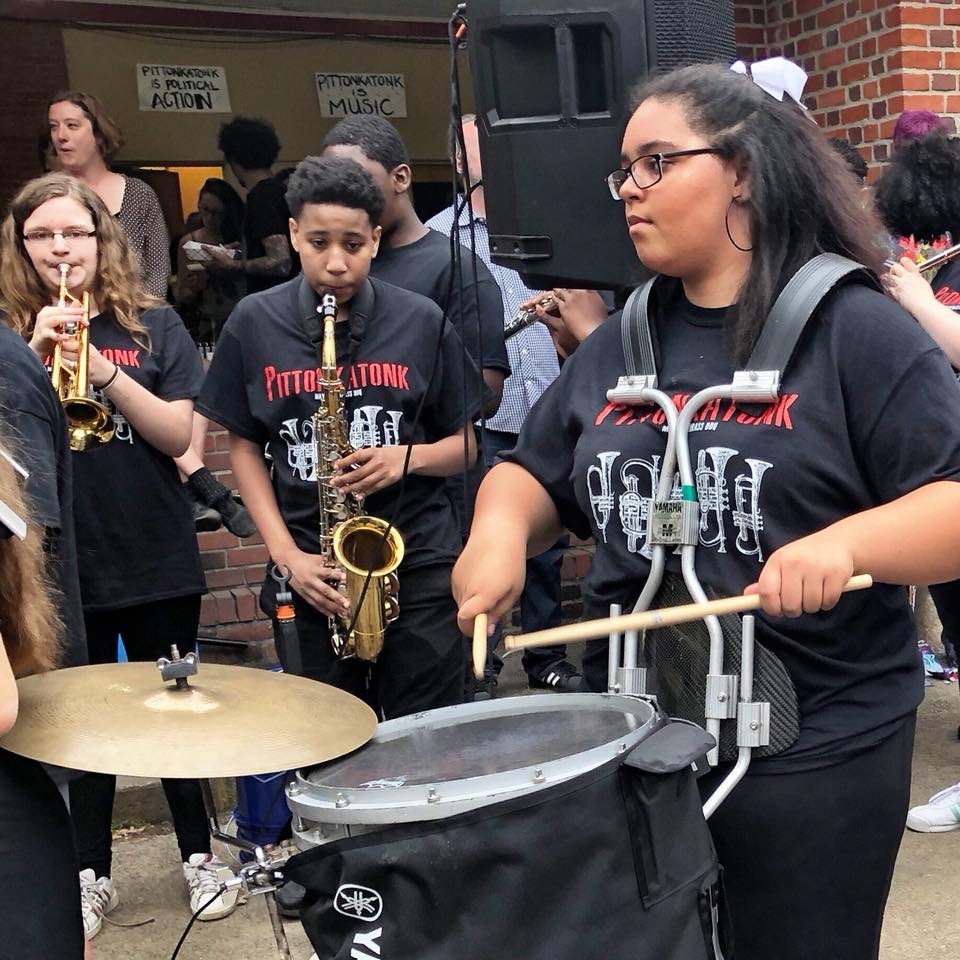 Lemon Bucket Orkestra and Sto Rox Marching Band
Focusing on
Cultural Exchange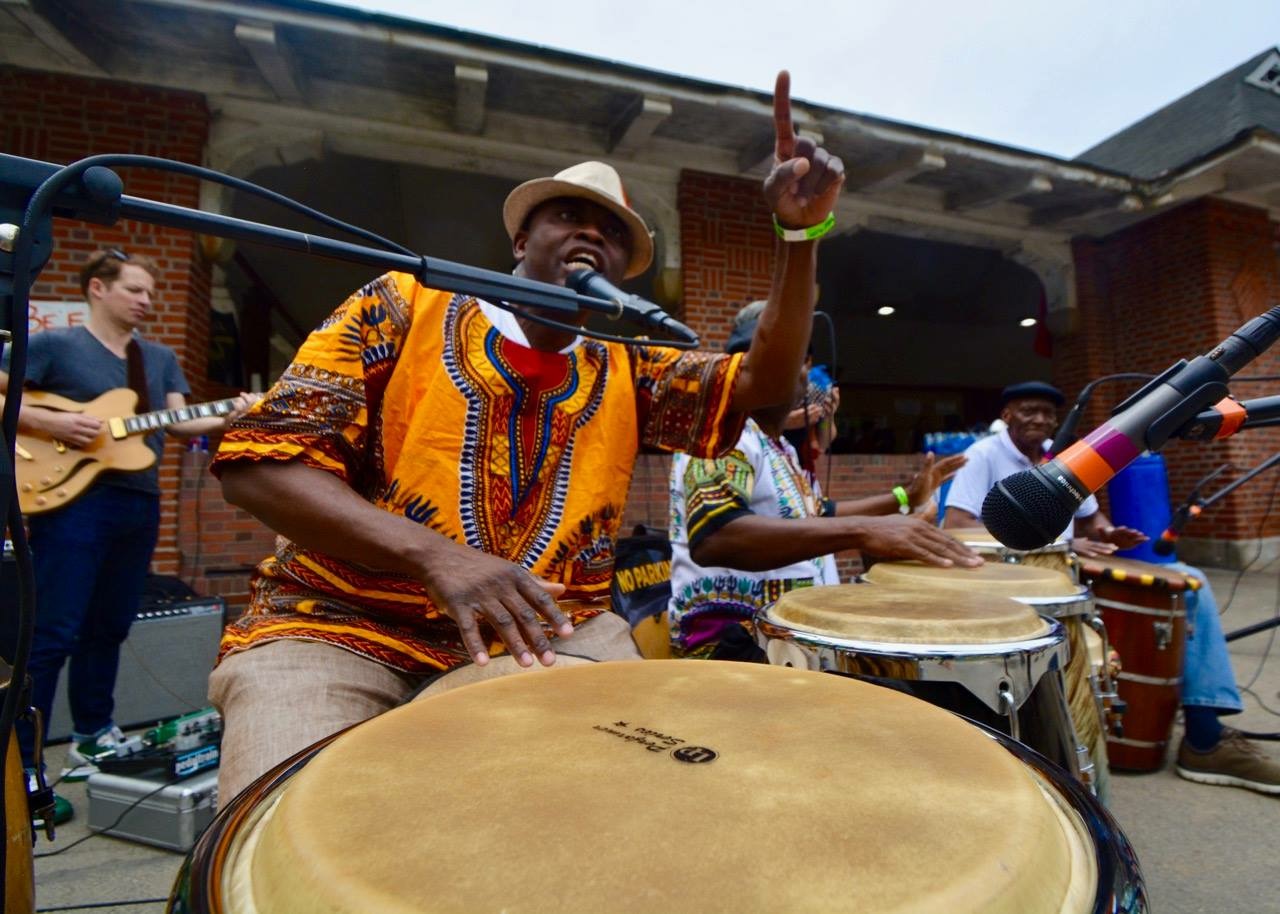 Hugo Cruz and Caminos
Collaboration with Cuba percussionist and African American Music Institute
But, What is 
Pittonkatonk?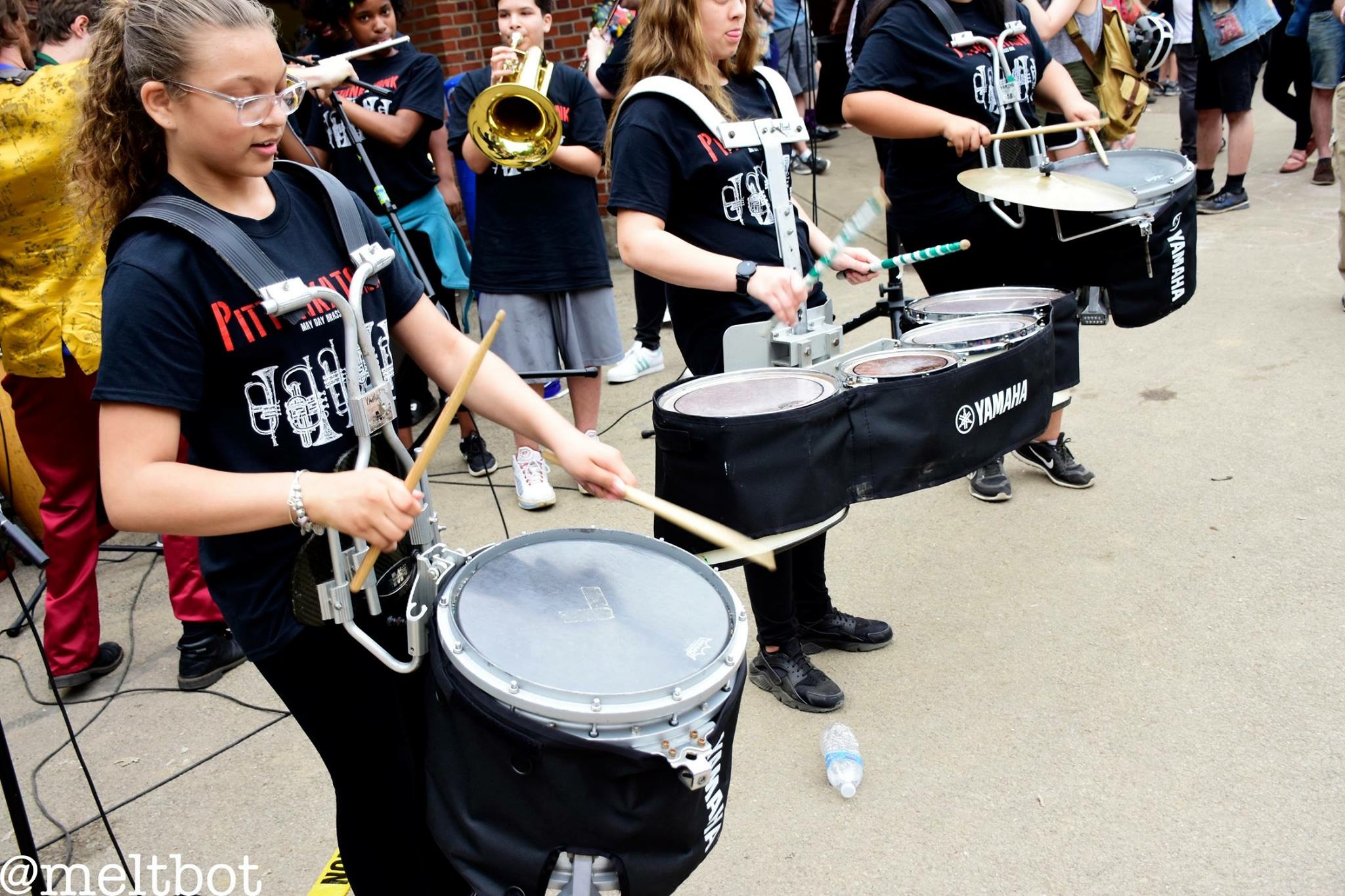 Through educational programming and community events, Pittonkatonk encourages social engagement between musicians, audiences, and community members, in ways that blur the lines between performer and spectator. We focus on supporting music education in Pittsburgh area high schools.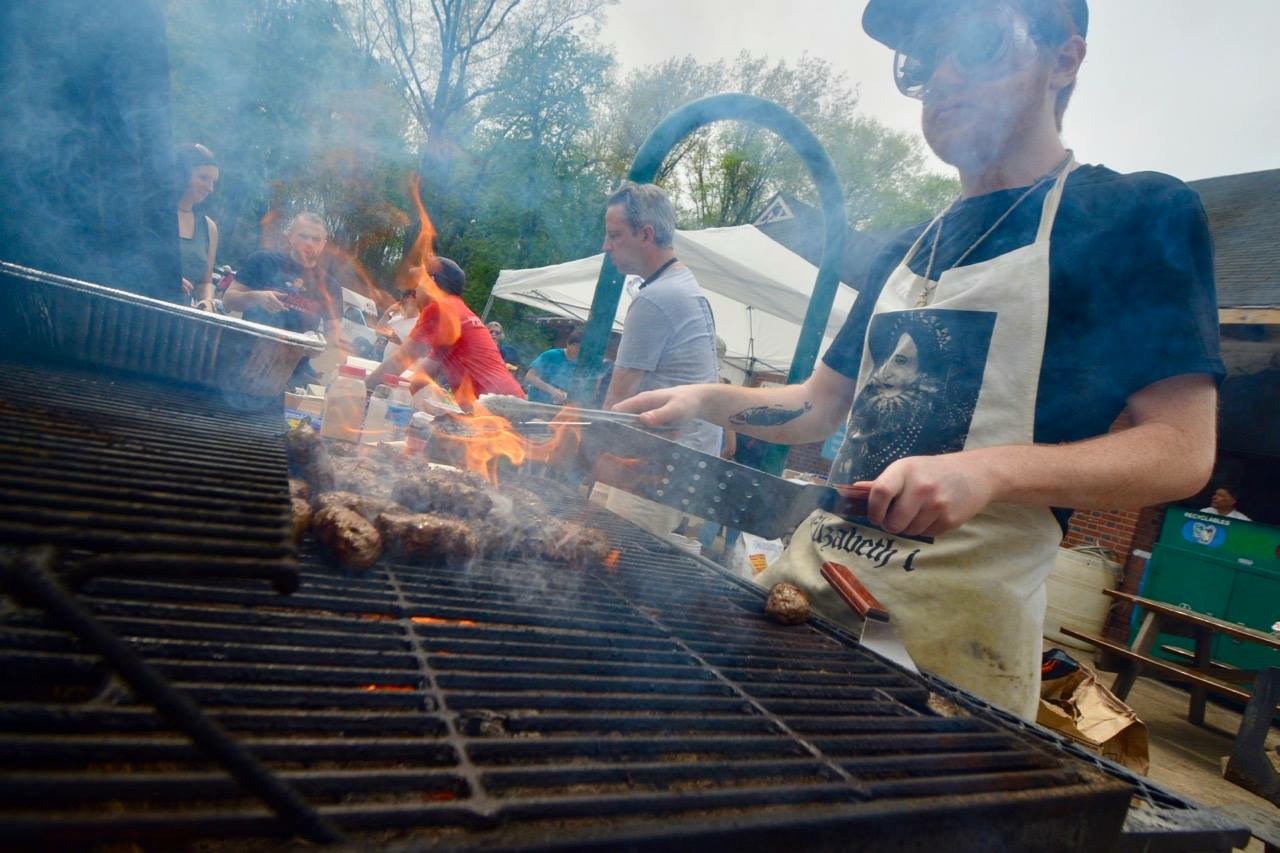 Event
The annual Pittonkatonk May Day BBQ is a volunteer-supported celebration attended by more than 3,500 people. On a Saturday in May, [the Pittsburgh community] gathers at the Schenley Park Veterans Pavilion to hear performances from local, national and international activist bands, and interact with social and environmental justice organizations.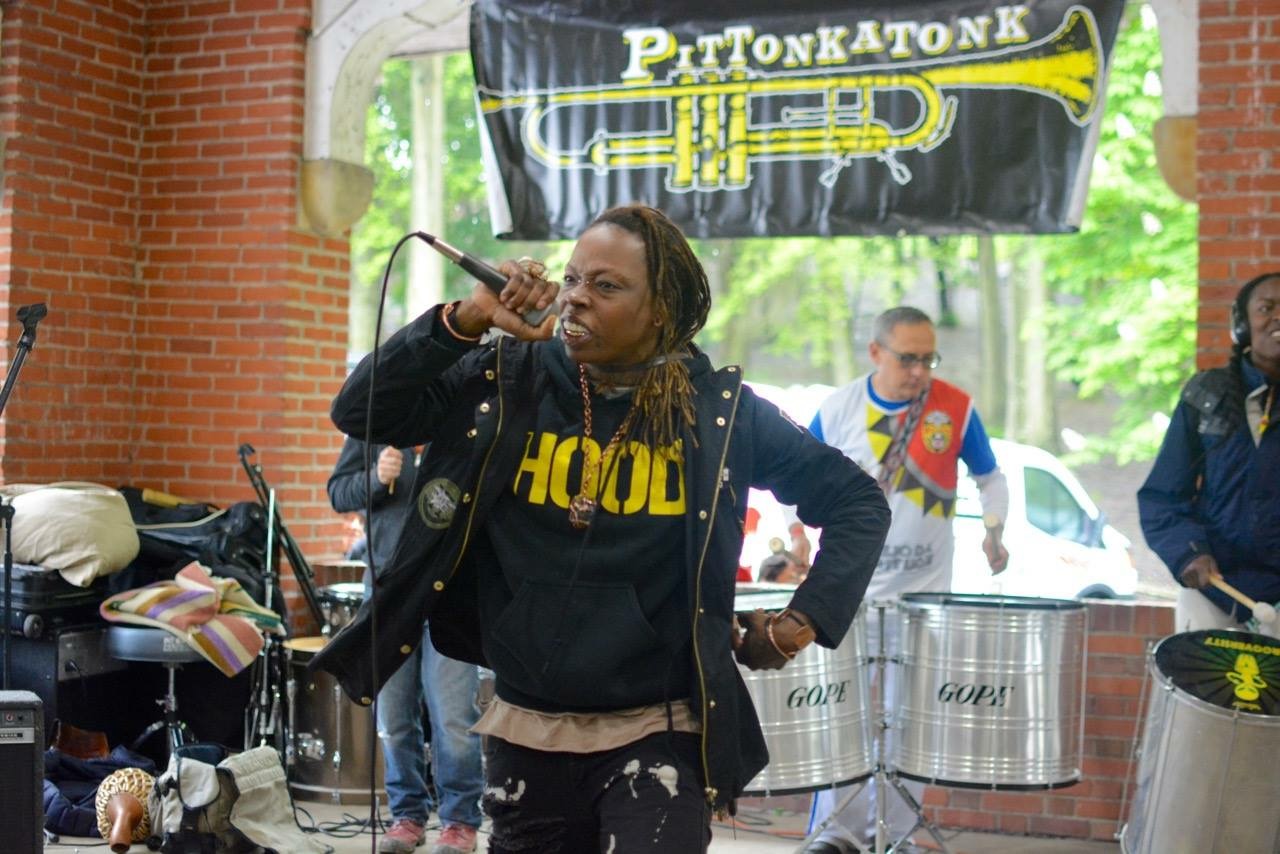 Activism
This year, three Pittsburgh artists will write new songs in collaboration with social justice organizers, The Social Impact Experience. The project encourages artists to form deep working relationships with environmental and social justice organizations that work to get their message out in creative ways.