—

Pittsburgh May Day Brass BBQ 
PITTON
KA
TONK
FRIDAY SEPT 3, 2021
VIETNAM VETERANS PAVILION
PITTSBURGH, PA
Pittonkatonk is music without boundaries. Since 2014, Pittonkatonk is music in public spaces that belong to everyone, with no stage, no doors, and no right way to express yourself.
Balkan Brass, Cumbia,
Hip-Hop, Big Bands
A one of a kind musical festival, free and open to all, connecting the dots between community, organizers, and euphoric musical experiences.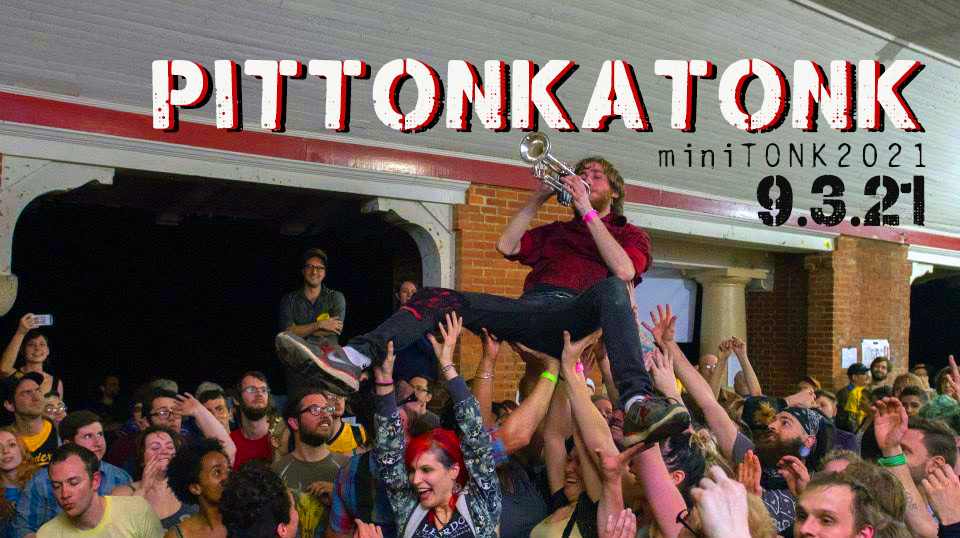 PITTONKATONK 2021 is coming!
TIME: PITTONKATONK KICKS OFF AT 4pm
DATE : FRIDAY SEPTEMBER 3, 2021
WHERE:  VIETNAM VETERANS PAVILION (Schenley Park)
The Event will begin at 4pm
Parking is located around the park. We strongly encourage ride share, biking, and using public transportation.
BIKE PARKING WILL BE MADE AVAILABLE. Bikes must be removed by the end of the event. 
We strongly encourage attendees to be vaccinated. If not vaccinated please wear a mask and social distance.
DUE TO COVID we are CANCELLING the POTLUCK.
We will have 4 food vendors including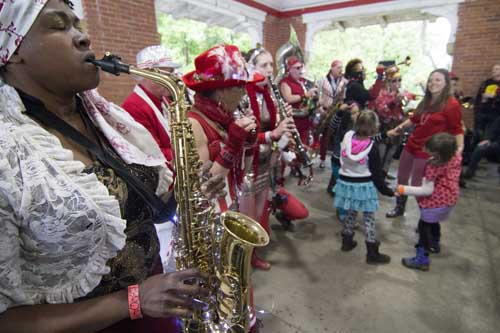 WHAT TO BRING
We encourage visitors to bring their own water bottle, blankets, camping chairs.
Please be respectful of the park and clean up after yourself and your group.
We will be collecting onsite donations in cash or by venmo.
EVENT CHECKIN: Wristbands are required for participants wanting to drink. Please check in at the INFO DESK to get your wristband.
East End Brewing will be on site serving alcoholic and non alcoholic beverages.
I.D is required for the purchase of any alcoholic beverages. 
MERCH: Tshirts will be available for purchase at our INFO DESK. We do accept cash and cards.
OUR 2021 LINEUP
Son Rompe Pera
Combo Chimbita
Detroit Party Marching Band
Novi Hitovi
Rebel Diaz
1Hood Showcase
Afro Yaqui Music Collective
Big Blitz
May Day Marching Band
SON ROMPE PERA 
Born and raised in the deep outskirts of Mexico City, the Gama brothers are keeping alive  the rich legacy of marimba music running through their family with their latest project, Son  Rompe Pera. While firmly rooted in the tradition of this historic instrument, their fresh  take on the folk icon challenges its limits as never before, moving it into the garage/punk  world of urban misfits and firmly planting it in the 21st century.
COMBO CHIMBITA
Comprised of Carolina Oliveros' mesmeric contralto, illuminating storytelling and fierce guacharaca rhythms, Prince of Queens' hypnotic synth stabs and grooving bass lines, Niño Lento's imaginative guitar licks, and Dilemastronauta's powerful drumming, the lure and lore of Combo Chimbita comes into existence.
DETROIT PARTY MARCHING BAND
An ever-evolving collective of Detroit area musicians devoted to unanticipated revelry, driving jams, and the power of the un-amplified horn blast. DPMB blurs the line between performance space and public space, bringing the Party to the audience with aggressive intimacy and an in-your-face attitude.
REBEL DIAZ
Somos hermanos- RodStarz and G1- who grew up in Chicago and came up in The South Bronx. Somos hijos de political refugees from Chile who fled a CIA-funded dictatorship in the 1970s. Revolution raised us, and the culture of Hip-Hop provided us our own Nueva Cancion. We've been doing rebel rap since the Clinton era, sharing our story and those of our people; el barrio, the hood, the poor, los inmigrantes. Our bilingual sound has been shaped by pieces of South American folk, house, and latin percussion gettin down with boom-bap breaks and 808s.
NOVI HITOVI
Novi
Hitovi
Brass Band is a flaming-hot dance party brass supergroup featuring members of Zlatne Uste, What Cheer Brigade, Slavic Soul Party, Raya Brass Band, and more.
Novi
Hitovi
, which translates to "New Hits" in Serbo-Croatian, specializes in Macedonian, South Serbian and Turkish Romani brass music, infusing it with Funk, Hip-Hop and Klezmer with a focus on contemporary Pop and wedding songs. 
1HOOD
We seek to establish a platform for artistic expression in efforts to further the economic and creative advancement of artists, as well the active engagement of diverse audiences.
AFRO YAQUI MUSIC COLLECTIVE
An encounter with the Afro Yaqui Music Collective may be the most inspiring musical experience of your life." Afro Yaqui creates music in which culture and language fuse with catchy melodies and mind-bending harmony to enhance appreciation for diversity in an increasingly multicultural world.
BIG BLITZ
They are inspired by the sounds of saxophone and percussion-based bands known to busk in the subway stations of New York City. The band writes and performs their own, original tunes, which contain a spacious, powerful, hip sound. Whether plugged in or acoustic, Big Blitz delivers a high energy performance that funkies with your brain and flows down to your feet.
MAY DAY MARCHING BAND
We are a community-based band that welcomes members of all skill levels. We like playing fun and funky music at parades, rallies, protests, picnics, fiestas and other events. We also love to show up random places and surprise ya!
come visit & participate in the activist greenhouse.
A community resource tent of Social and Environmental Justice Organizations. Presented in collaboration with New Sun Rising
Pittonkatonk is commissioning new music about justice to world premiere on May 11, 2019, featuring collaborations with: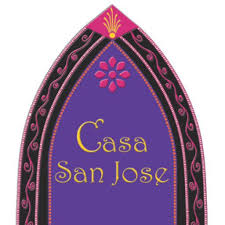 May Day Marching Band & Casa San Jose SOY
Focusing on
Immigration & Equality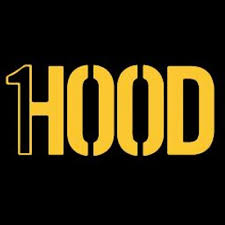 Afro Yaqui Music Collective & 1Hood & Sio-Rox Marching Band
Focusing on
Water Quality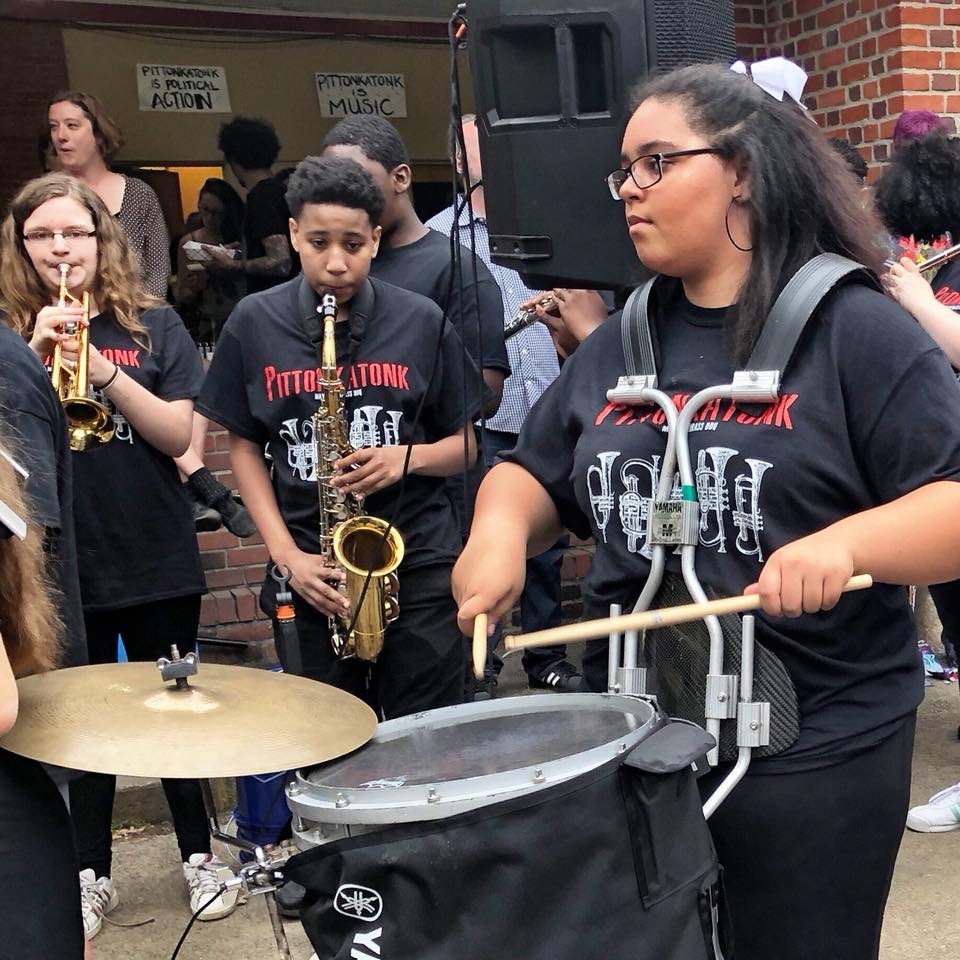 Lemon Bucket Orkestra and Sto Rox Marching Band
Focusing on
Cultural Exchange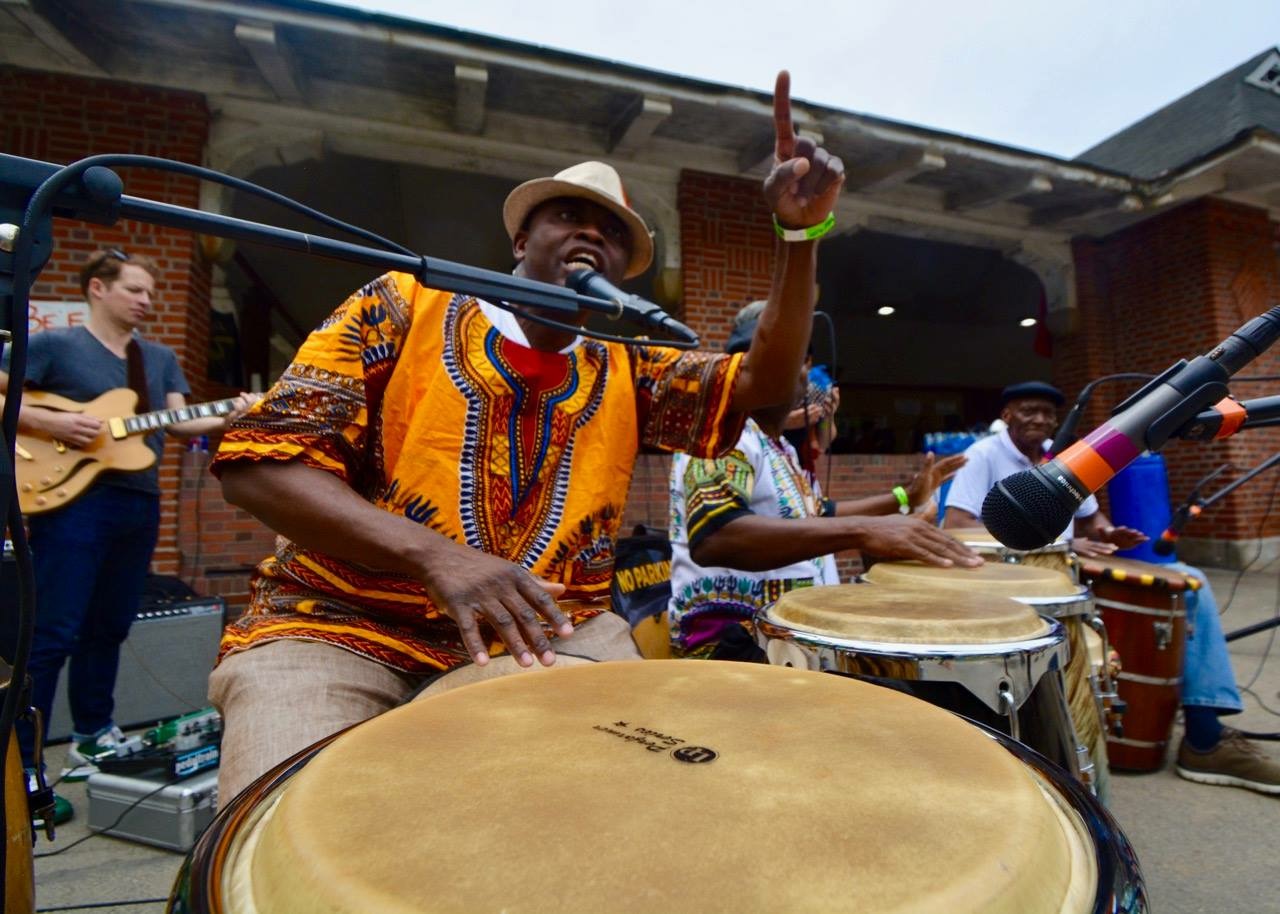 Hugo Cruz and Caminos
Collaboration with Cuba percussionist and African American Music Institute
But, What is 
Pittonkatonk?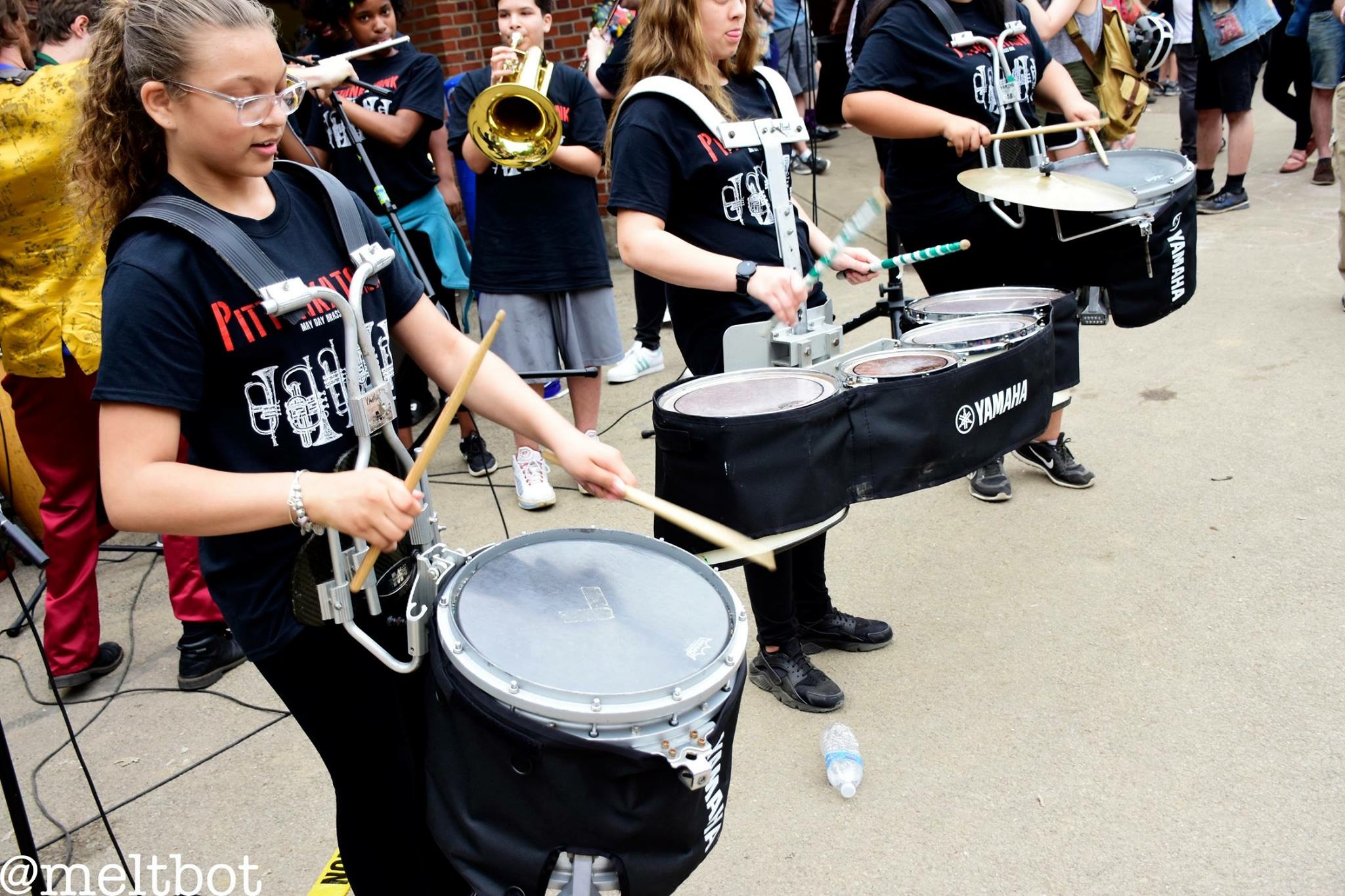 Through educational programming and community events, Pittonkatonk encourages social engagement between musicians, audiences, and community members, in ways that blur the lines between performer and spectator. We focus on supporting music education in Pittsburgh area high schools.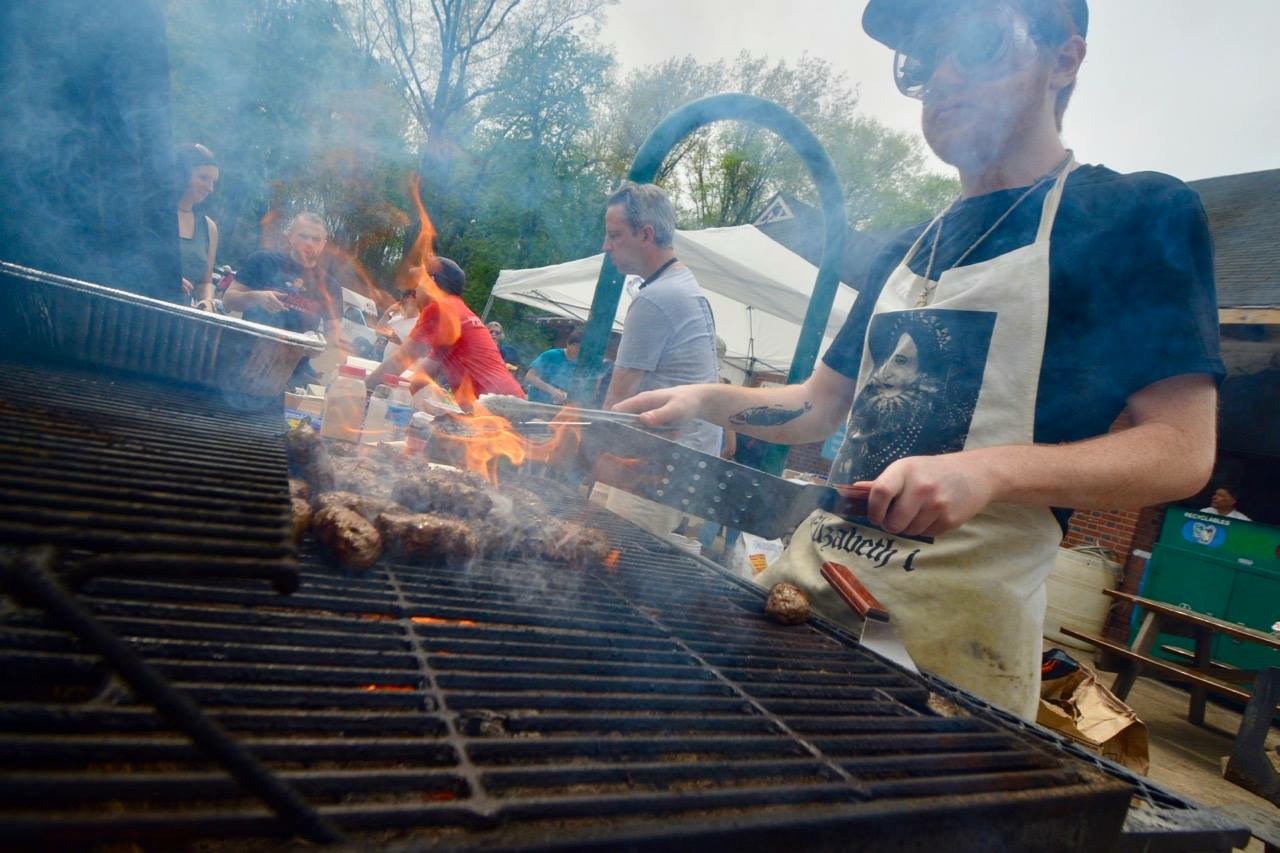 Event
The annual Pittonkatonk May Day BBQ is a volunteer-supported celebration attended by more than 3,500 people. On a Saturday in May, [the Pittsburgh community] gathers at the Schenley Park Veterans Pavilion to hear performances from local, national and international activist bands, and interact with social and environmental justice organizations.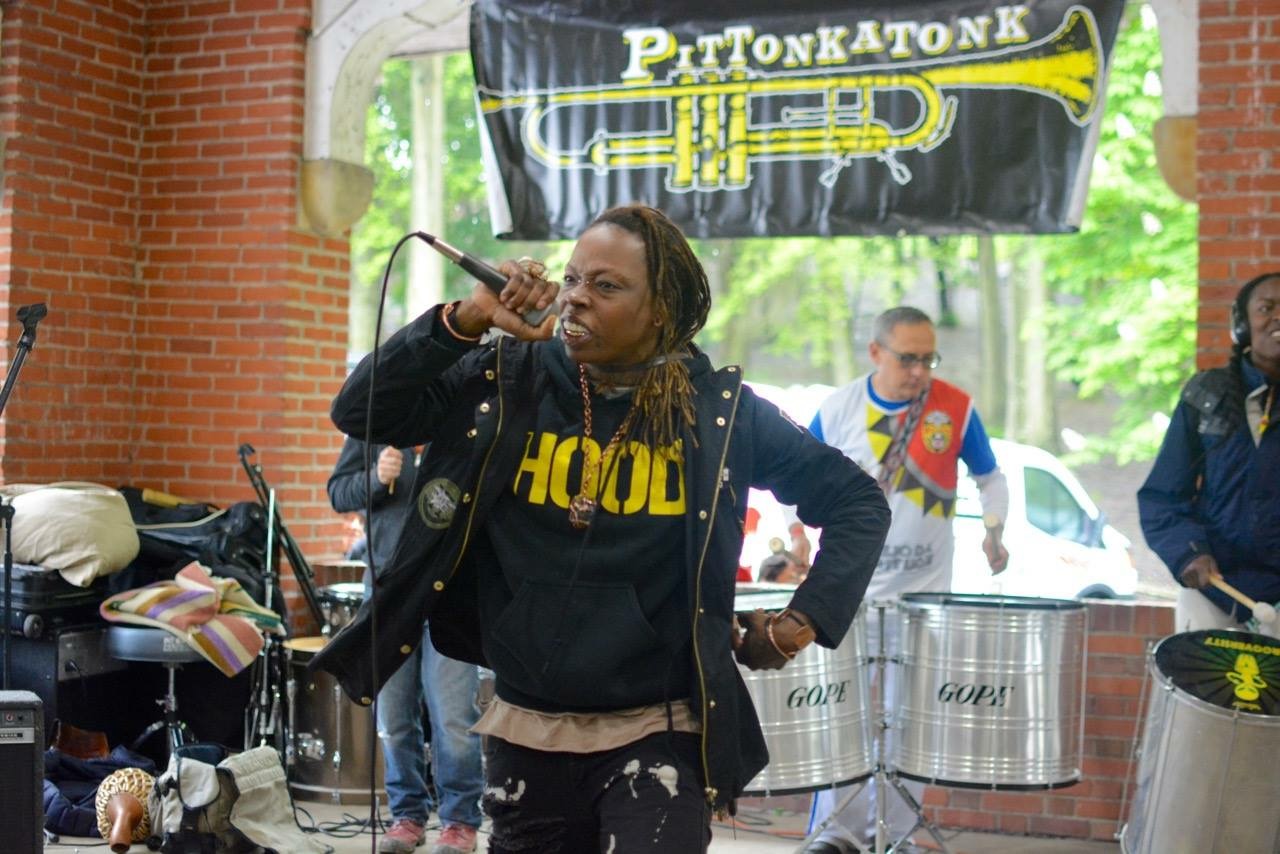 Activism
This year, three Pittsburgh artists will write new songs in collaboration with social justice organizers, The Social Impact Experience. The project encourages artists to form deep working relationships with environmental and social justice organizations that work to get their message out in creative ways.