Balkan Brass, Cumbia, Live Hip-Hop, Activist Big Bands, Social Justice Organizers: a one of a kind musical festival, free and open to all, connecting the dots between community, organizers, and euphoric musical experiences.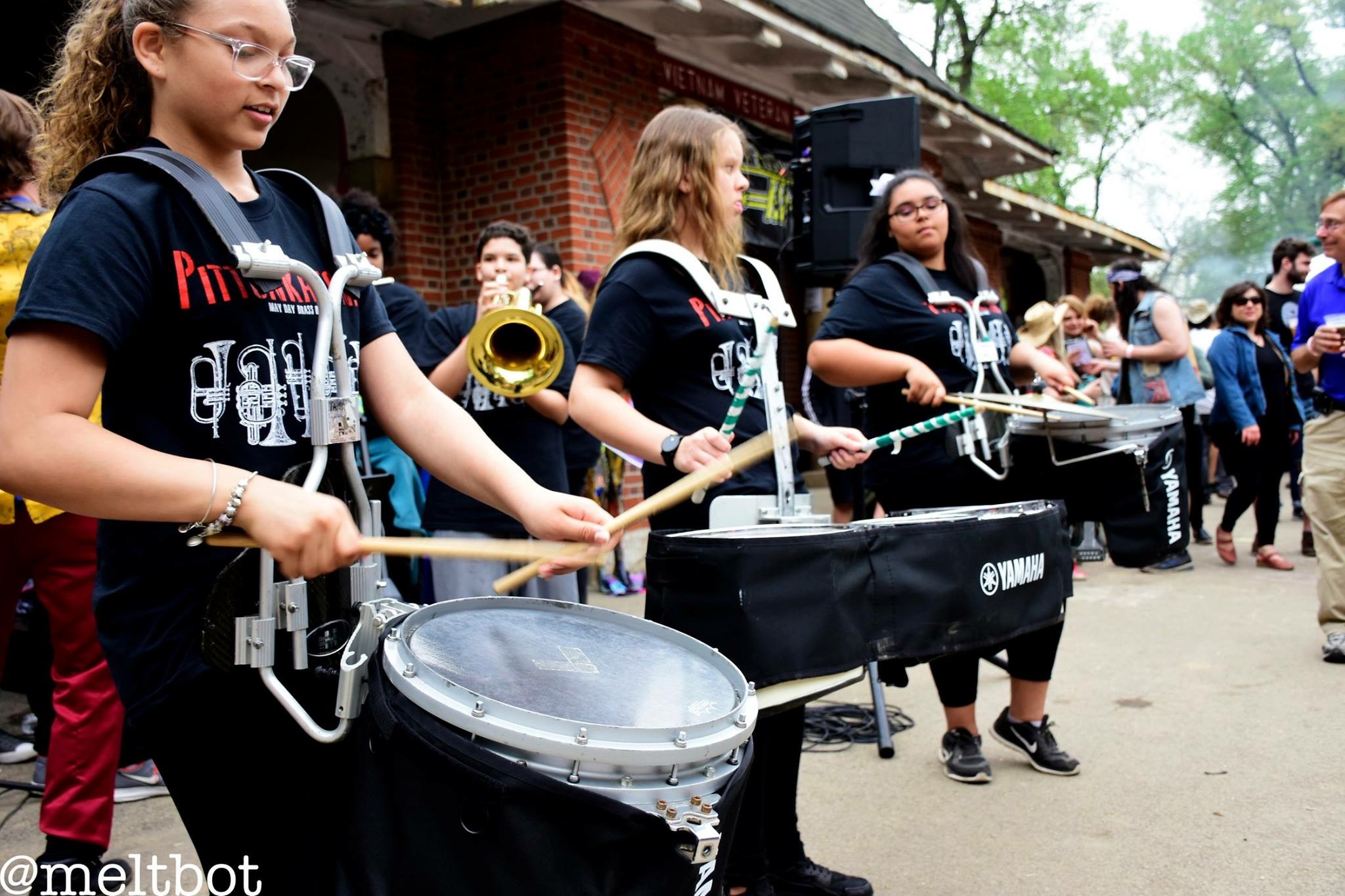 Through educational programming and community events, Pittonkatonk encourages social engagement between musicians, audiences, and community members, in ways that blur the lines between performer and spectator. We focus on  supporting music education in Pittsburgh area high schools.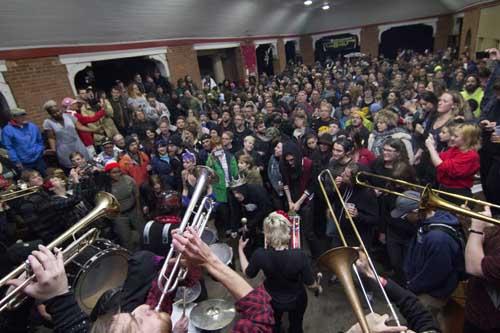 The annual Pittonkatonk May Day BBQ is a volunteer-supported celebration attended by more than 3,500 people. On a Saturday in May, [the Pittsburgh community] gathers at the Schenley Park Veterans Pavilion to hear performances from local, national and international activist bands, and interact with social and environmental justice organizations..
The event is a FREE and potluck-style: everyone is encouraged to bring food to share. This event can't happen without your support.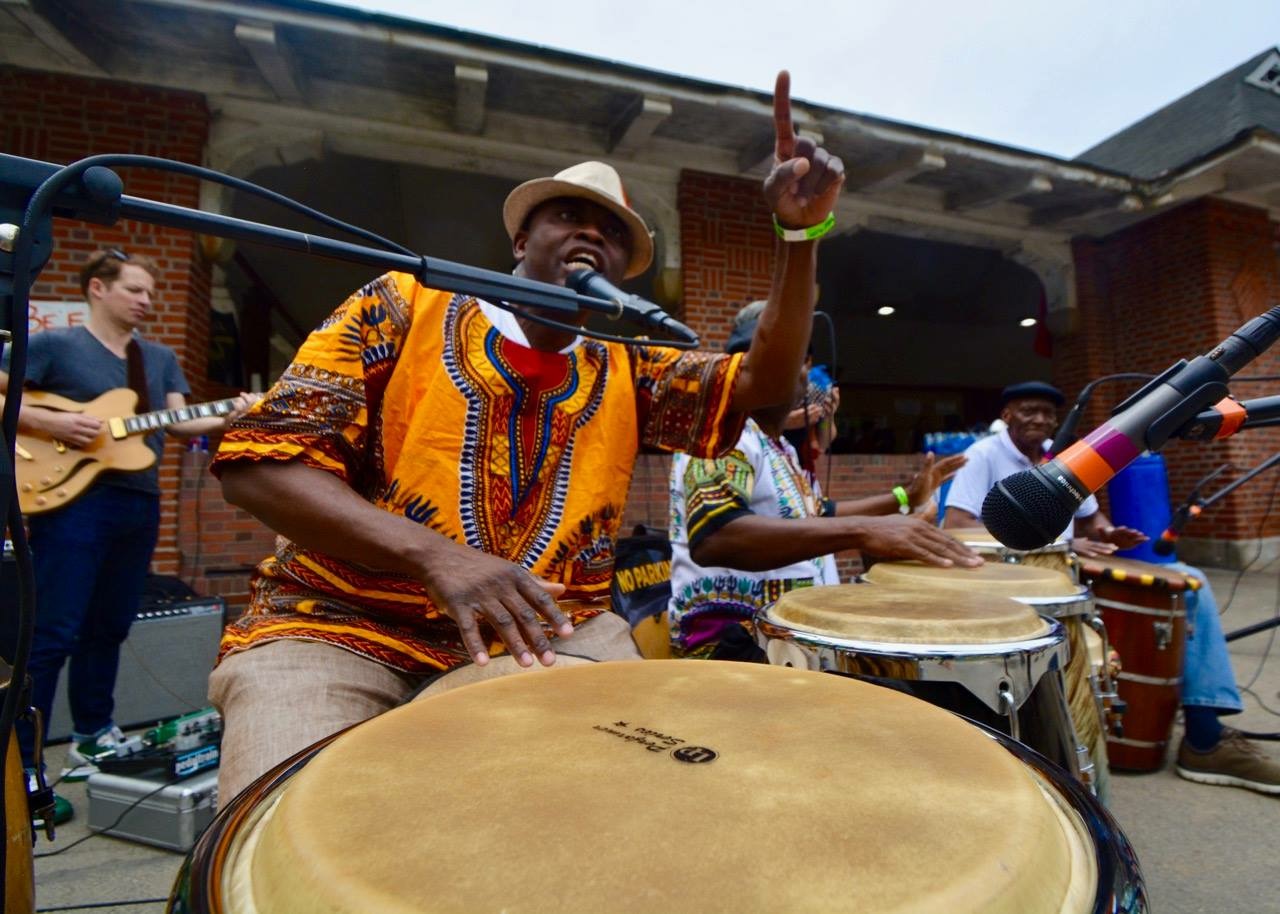 This year Pittonkatonk will commission three Pittsburgh artists to write new songs in collaboration with social justice organizers called The Social Impact Experience. The project encourages artists to form deep working relationships with environmental and social justice organizations that work to clean our air and water, support immigrants and prevent displacement, will partner with musicians to get their message out in creative ways. The songs will live on after their premiere at the May Day BBQ helping these organizationsNew collaborative works will premiere at the 2019 Pittonkatonk May Day Picnic on May 11.
GET YOUR PITTONKATONK T SHIRTS AND MORE
SUPPORT FOR PITTONKATONK
provided by
The Heinz Endowments
The Pittsburgh Foundation
The Opportunity Fund
Grable Foundation
New Sun Rising
Timo Foundation
individual sponsors and supporters