The Brass BBQ is on May 6th, 2017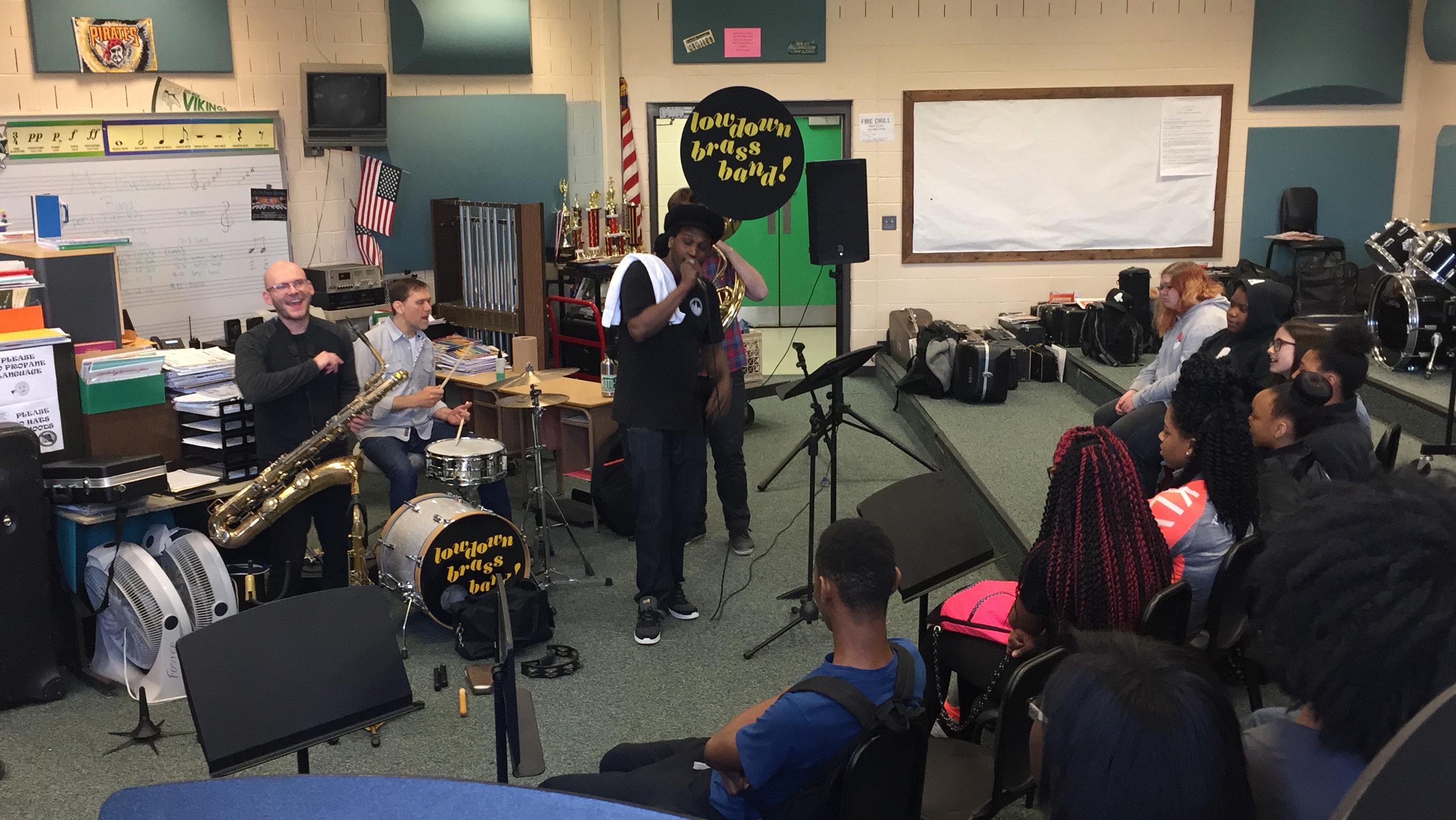 WHAT ARE WE DOING WITH THE MONEY?
We spend a lot of money on our education program. We are volunteer run. So the money doesn't go to staff. It goes to funding educational programs in schools of underserved communities. Your money is needed to pay for things like transportation, workshops, food for traveling artists, housing, and more.  Pittonkatonk may just be a day in the park for you, but for us it's a year round innitiative that we feel is essential in building community, empowering youth voices through musical expression, and an innovative way of producing grassroots events unlike anything else.  WE NEED YOUR SUPPORT!
PITTONKATONK MAYDAY BRASS BBQ & POTLUCK
Saturday May 6, 2017
Vietnam Veteran's Pavilion in Schenley Park, Pittsburgh, PA at 1pm – 11pm
You can make it happen! DONATE NOW
What is PITTONKATONK?
Pittonkatonk is a space of engagement.
Pittonkatonk is collaboration.
Pittonkatonk is political action.
Pittonkatonk is music without boundaries. Since 2014, Pittonkatonk is music in public spaces that belong to everyone, with no stage, no doors, and no right way to express yourself. There is no admission fee, no corporate sponsors, and nothing is for sale. It is a potluck event where people bring food, drink, music, dancing, and the desire to come together to celebrate what music and community really can be. We connect people with national and local musicians, activists, and educators in order to empower them to use their love of music to engage the world around them. Our mission is to promote music performance as a means of achieving positive personal, social, and political outcomes. 
MORE INFO HERE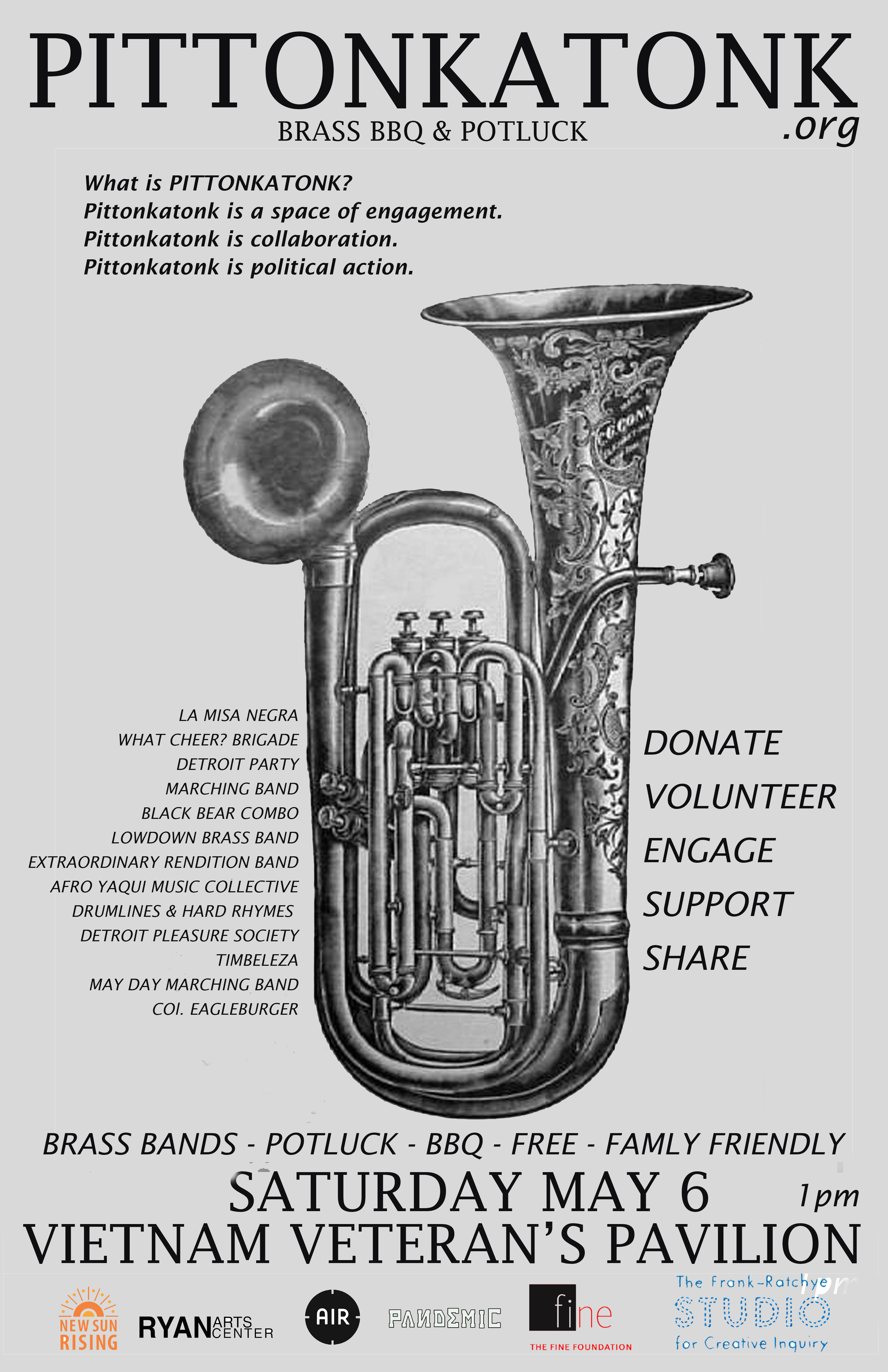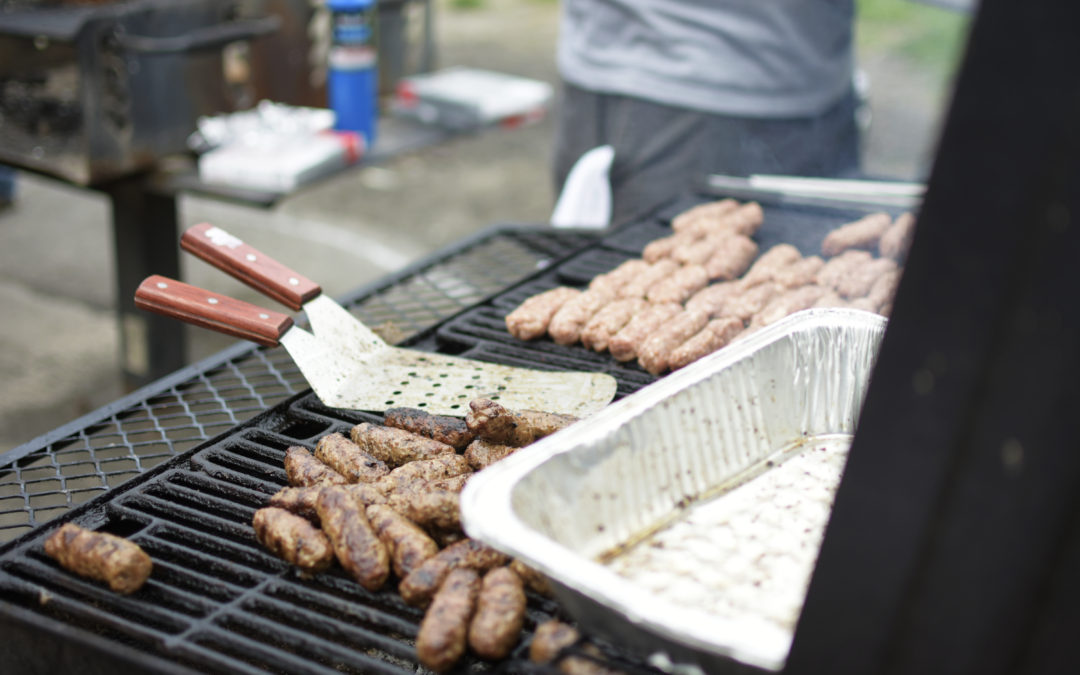 Do you want to participate? We need your help! We have a variety of jobs that we need to fill. Marketing/Relations jobs hang posters & handbills Social Media support / contact press get the word out in the community (attend community meetings) Food Prep Shop for...
read more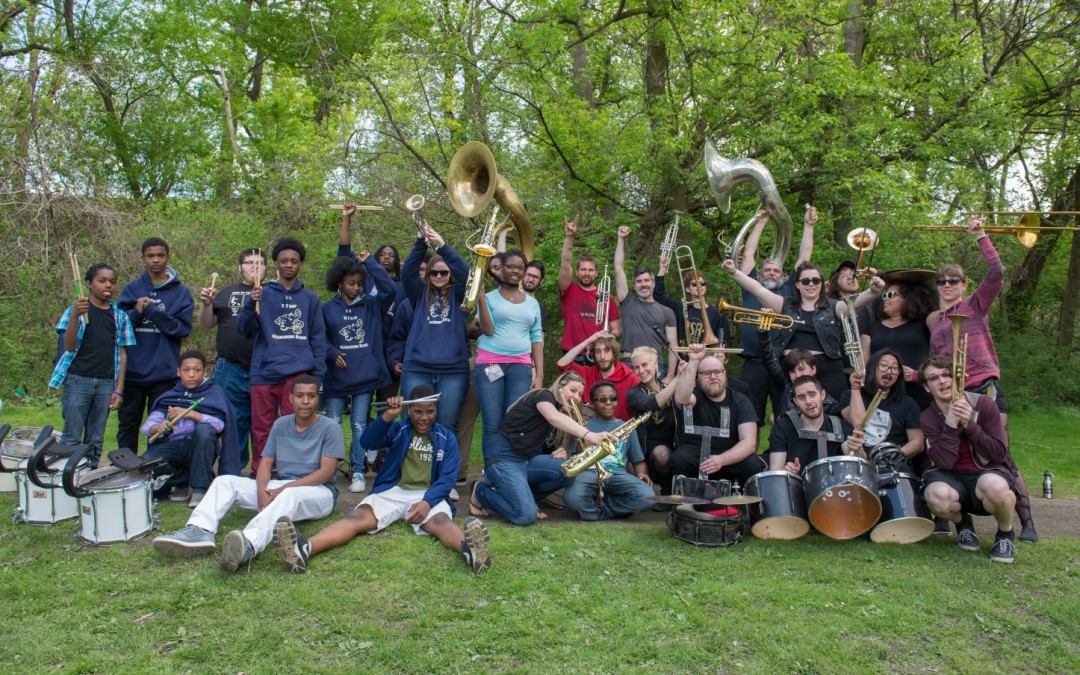 Pittonkatonk is a free, outdoor, family friendly community celebration of brass music that features both local and touring musicians, and we need your help to make it happen.
read more

Through educational programming and community events, Pittonkatonk encourages musicians, audiences, and community members to engage on a social level blurring the lines between performer and spectator. The YMC is currently working with University Prep (UPrep) in Pittsburgh's Hill District neighborhood.
LEARN MORE